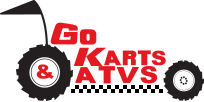 Sunday, June 28th, 2015
American Express World Luxury Expo set to take off in Riyadh
The American Express World Luxury Expo, in association with The Saudi Investment Bank, is set to take place at the Ritz-Carlton, Riyadh on Feb. 10-12, 2013.
Under the patronage of Princess Nouf Bint Faisal Bin Turki Al Saud, Chairperson of Nayyara Exhibitions, the three-day exhibition will showcase many of the world's leading luxury brands and services, from a broad selection of luxury categories, to a highly discerning and select group of VIP guests from across the Kingdom.
Sami El Natour, Chief Marketing Officer, American Express Saudi Arabia Limited, said "as title sponsor of The American Express World Luxury Expo, Riyadh, we are looking forward to offer even more exclusive benefits to our Cardmembers and invited guests who attend the event and enjoy the hospitality on offer."
Recent developments include the signing of The Saudi Investment Bank as the association partner as well as the confirmed participation of many other world-class luxury exhibitors.
Samer R. Al-Rayan, Group Head of Sales, Marketing and Public Relations at The Saudi Investment Bank, said: "The Saudi Investment Bank is very proud to share in the vision of other sponsors and organizers, as the associate sponsor for this exciting inaugural event for Riyadh. We believe in creating personal relationships and striving for excellence and look forward to forging a long-term relationship based on our core company objectives with this project."
The Rimac Concept One electric hyper car will make its debut into the Middle East at the Expo. A new breed of super car that outperforms many conventional combustion engines through efficiency and driving experience.
The Concept One's performance is astonishing with 0-100 kph in just 2.8 seconds. It also has the ability to reach a top speed of over 300 kph and a range of 240 km as part of a sportier, lightweight and track-oriented 2013 "World Edition". The first 8 cars to be produced world-wide will be part of the "World Edition" of which only a few will be available for the GCC market starting at EUR 750,000.
Purveyors of the finest in automotive engineering will also be showcased during the event, namely Rolls-Royce Motor Cars, Mercedes-Benz, Aston Martin and BMW.
Other luxury attractions on show will be Cadillac Escalade and Hummer H3 Golf Carts by GoKarts & ATVS. These prized golf carts are the first proportionally correct and are the only licensed from General Motors custom Estate/Golf Car styled after the Hummer H3 and Cadillac Escalade.
The world's most luxurious atlas, Earth Platinum, measuring 6x9 ft wide, is a collector's piece that will be featured at The American Express World Luxury Expo. The maps consist of images that are stitched together using as many as 1,000 individual photos and the largest consists of 12,000 photos. Earth Platinum is also the largest-ever atlas and only 31 copies will ever be published.
Other luxury brands to look forward to during the event are bespoke displays from Manufacture Royale Watches (Tourbillon), Gold & Co. from London, Fendi Furniture, Sea Pros Marine, Desert Rose Classic, Audio Visual Centre, Montegrappa, Brycla Furniture, Desvall Shishas, Steinway Pianos, Steinway Lyngdorf, Rafal Real Estate, Kempinski Palm Hotel, Hastens International, Sony, Al Mashreq Boutique Hotel, Golden Caviar, refined shawls from Toshkana, and The London Robe Company.
For an exclusive viewing of the highlights of the show, selected exhibitors will showcase their most expensive and rare pieces at the American Express Salon Privé. Guests wishing to purchase or negotiate with any of the exhibitors are welcome to do so in any one of the multiple salons designed to provide complete privacy and comfort.